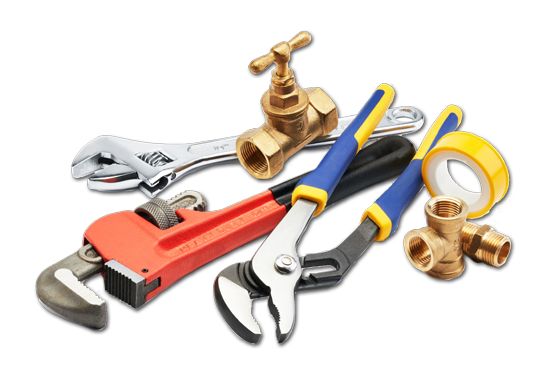 AAA Pro Plumbing is located in South Florida. State licensed and insured, we have been serving fast, professional service to highly satisfied Miami-Dade and Broward County customers for over 15 years. By out-performing our competition on a daily basis, we truly can say that our honest plumbing technicians ensure that you as a resident or business owner will experience years of comfort knowing we did a top of the line job.
AAA Pro Plumbing makes it a priority to weed through details and limitations of any proposed repair or installation, so that you can make an informed decision. We don't beat around the bush, we tell you what to expect up front and back up what we say with writing.
AAA Pro Plumbing was founded by Edwin Guerra, who has been working in the plumbing field for over 20 years.  After opening up the business he decided to grow the business one customer at a time by providing honest, well-skilled work. It worked, and after hiring only the best craftsmen onto the team, Mr. Guerra has created a plumbing company stocked with integrity, hassle-free service and unparalleled plumbing knowledge.
Become our customer and see why AAA Pro Plumbing is the most experienced and skilled plumbing contractor in the area.
We understand that plumbing issues can occur unexpectedly at any time, both day and night. Thus, we are available 24 hours a day, seven days a week. In the event that you have an emergency on your hands, one of our 10 service units can be at your location to provide you with emergency service within minutes.
Commercial plumbing services are provided by our professional plumbers for all your basic plumbing needs. AAA Pro Plumbing commercial plumbing services also include backflow services, excavation, grease traps and more.
We can help you with your new project and new installation as well. We are a certified plumbing company with many years of experience and installation codes knowledge. We can provide you with all the necessary permits and professionals to help you finish your project. Call us now!
AAA Pro Plumbing prides itself on providing fast repairs and other plumbing services done right at a fair price every time. No matter what kind of problem you are having at your residence or place of business, we will fix it. Trust us, there is a long list of things that could go wrong —leaky toilets, broken hot water heaters, clogged pipes, septic problems, low water pressure — you name it. Browse below to see a list of our services.
We are a 24 hr 7 Days a week full service Plumbing, Septic, and Sewer company
We have the best customer services, fair prices, and 25 of years combined experience.
lla.
Leaky pipes and clogged drains are no match for AAA Pro Plumbing. We are the one of the top plumbing contractors in South Florida. We're skilled tradesmen who can fix old pipes and install new pipes on new construction and older homes.  
AAA Pro Plumbing employs only the highest quality plumbers, trained, educated, certified and harbor years of experience under their belt. We'll complete your job quickly and professionally so you can fully enjoy your home or get back to business. We cater to residential, commercial and industrial clients and no job is too big or too small for us. From  hard to find underground leaky pipes to a new water heater for your business to repiping work, our plumbers are ready to get down and dirty so you don't have to.
​Full Service Plumbing, Septic, and Sewer Company Providing 24hr Emergency Services 7 Days a Week in Miami-Dade and Broward Counties.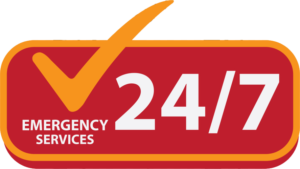 LOOKING FOR A QUALITY AND AFFORDABLE
PLUMBING CONTRACTOR
NEXT PROJECT?
NATALIE RAMIREZ
This company deserves every star ! They provided swift attention to the repairs needed, fair pricing, and great turn around time! It is difficult to find this combination in many companies these days. We are happy to have found them and look forward to a great working relationship with them on any of our future plumbing maintenance and repair needs !
TIM DUNIGAN
THANK YOU AAA Pro Plumbing. Thank you to Carlos and his partner for doing a GREAT JOB! with the installation of my water softener. The team was pleasant and well prepared for the job. I will most certainly recommend you to others in my neighborhood.
ANDY LOPEZ
Edwin and his partner Lee were very professional, knowledgeable and took pride in the work they did with caution and care to inspect the drain pipes of the property with their camera and jet wash them. They were able to provide solutions and options of other concerns in the plumbing that were brought to their attention and that they were able to discover. It helps to work with a company that has experience and focuses on the customers best interest. AAA Pro Plumbing has our business for life and anyone else we can recommend their way. Thank you Edwin and Lee once again for everything.
BENJAMIN BRAVO
Have used AAA Pro Plumbing on several occasions and they have never let me down. Great rates followed with great work as well as customer service.
If you have a septic system, it's important to watch for signs that you may need septic tank repair. The best…
FIND OUT WHAT SIZE SEPTIC TANK YOU NEED Wastewater management is a very important task for every household. Thanks to…
Today's blog post will examine a common question regarding residential plumbing pipes, and the large assortment of them that exists. Residential…
eyJpZCI6IjExIiwibGFiZWwiOiJjb250YWN0dXMiLCJhY3RpdmUiOiIxIiwib3JpZ2luYWxfaWQiOiIxIiwidW5pcXVlX2lkIjoid2VmajIiLCJwYXJhbXMiOnsiZW5hYmxlRm9yTWVtYmVyc2hpcCI6IjAiLCJ0cGwiOnsid2lkdGgiOiIxMDAiLCJ3aWR0aF9tZWFzdXJlIjoiJSIsImJnX3R5cGVfMCI6Im5vbmUiLCJiZ19pbWdfMCI6IiIsImJnX2NvbG9yXzAiOiIjODFkNzQyIiwiYmdfdHlwZV8xIjoiY29sb3IiLCJiZ19pbWdfMSI6IiIsImJnX2NvbG9yXzEiOiIjMzMzMzMzIiwiYmdfdHlwZV8yIjoiY29sb3IiLCJiZ19pbWdfMiI6IiIsImJnX2NvbG9yXzIiOiIjZWY3YTM3IiwiYmdfdHlwZV8zIjoiY29sb3IiLCJiZ19pbWdfMyI6IiIsImJnX2NvbG9yXzMiOiIjMjE0YmQzIiwiZmllbGRfZXJyb3JfaW52YWxpZCI6IiIsImZvcm1fc2VudF9tc2ciOiJUaGFuayB5b3UgZm9yIGNvbnRhY3RpbmcgdXMhIE9uZSBvZiBvdXIgc3RhZmYgbWVtYmVyIHdpbGwgYmUgaW4gdG91Y2ggd2l0aCB5b3Ugc2hvcnRseS4iLCJmb3JtX3NlbnRfbXNnX2NvbG9yIjoiIzRhZThlYSIsImhpZGVfb25fc3VibWl0IjoiMSIsInJlZGlyZWN0X29uX3N1Ym1pdCI6IiIsInRlc3RfZW1haWwiOiJpbmZvQGFhYXByb3BsdW1iaW5nLmNvbSIsInNhdmVfY29udGFjdHMiOiIxIiwiZXhwX2RlbGltIjoiOyIsImZiX2NvbnZlcnRfYmFzZSI6IiIsImZpZWxkX3dyYXBwZXIiOiJbZmllbGRdIn0sImZpZWxkcyI6W3siYnNfY2xhc3NfaWQiOiIxMiIsIm5hbWUiOiIiLCJsYWJlbCI6IiIsInBsYWNlaG9sZGVyIjoiIiwidmFsdWUiOiJcdTIwMGJGdWxsIFNlcnZpY2UgUGx1bWJpbmcsIFNlcHRpYywgYW5kIFNld2VyIENvbXBhbnkgUHJvdmlkaW5nIDI0aHIgRW1lcmdlbmN5IFNlcnZpY2VzIDcgRGF5cyBhIFdlZWsgaW4gTWlhbWktRGFkZSBhbmQgQnJvd2FyZCBDb3VudGllcy4iLCJodG1sIjoiaHRtbGRlbGltIiwibWFuZGF0b3J5IjoiMCIsImFkZF9jbGFzc2VzIjoiIiwiYWRkX3N0eWxlcyI6IiIsImFkZF9hdHRyIjoiIn0seyJic19jbGFzc19pZCI6IjYiLCJuYW1lIjoiTmFtZSIsImxhYmVsIjoiTmFtZSIsInBsYWNlaG9sZGVyIjoiIiwidmFsdWUiOiIiLCJ2YWx1ZV9wcmVzZXQiOiIiLCJodG1sIjoidGV4dCIsIm1hbmRhdG9yeSI6IjEiLCJtaW5fc2l6ZSI6IiIsIm1heF9zaXplIjoiIiwiYWRkX2NsYXNzZXMiOiIiLCJhZGRfc3R5bGVzIjoiIiwiYWRkX2F0dHIiOiIiLCJ2bl9vbmx5X251bWJlciI6IjAiLCJ2bl9vbmx5X2xldHRlcnMiOiIwIiwidm5fcGF0dGVybiI6IjAiLCJ2bl9lcXVhbCI6IiIsImljb25fY2xhc3MiOiIiLCJpY29uX3NpemUiOiIiLCJpY29uX2NvbG9yIjoiIiwidGVybXMiOiIifSx7ImJzX2NsYXNzX2lkIjoiNiIsIm5hbWUiOiJwaG9uZSIsImxhYmVsIjoiUGhvbmUgTnVtYmVyIiwicGxhY2Vob2xkZXIiOiIiLCJ2YWx1ZSI6IiIsInZhbHVlX3ByZXNldCI6IiIsImh0bWwiOiJ0ZXh0IiwibWFuZGF0b3J5IjoiMSIsIm1pbl9zaXplIjoiIiwibWF4X3NpemUiOiIiLCJhZGRfY2xhc3NlcyI6IiIsImFkZF9zdHlsZXMiOiIiLCJhZGRfYXR0ciI6IiIsInZuX29ubHlfbnVtYmVyIjoiMCIsInZuX29ubHlfbGV0dGVycyI6IjAiLCJ2bl9wYXR0ZXJuIjoiMCIsInZuX2VxdWFsIjoiIiwiaWNvbl9jbGFzcyI6IiIsImljb25fc2l6ZSI6IiIsImljb25fY29sb3IiOiIiLCJ0ZXJtcyI6IiJ9LHsiYnNfY2xhc3NfaWQiOiI2IiwibmFtZSI6ImVtYWlsIiwibGFiZWwiOiJlbWFpbCIsInBsYWNlaG9sZGVyIjoiIiwidmFsdWUiOiIiLCJ2YWx1ZV9wcmVzZXQiOiIiLCJodG1sIjoiZW1haWwiLCJtYW5kYXRvcnkiOiIxIiwibWluX3NpemUiOiIiLCJtYXhfc2l6ZSI6IiIsImFkZF9jbGFzc2VzIjoiIiwiYWRkX3N0eWxlcyI6IiIsImFkZF9hdHRyIjoiIiwidm5fb25seV9udW1iZXIiOiIwIiwidm5fb25seV9sZXR0ZXJzIjoiMCIsInZuX3BhdHRlcm4iOiIwIiwidm5fZXF1YWwiOiIiLCJpY29uX2NsYXNzIjoiIiwiaWNvbl9zaXplIjoiIiwiaWNvbl9jb2xvciI6IiIsInRlcm1zIjoiIn0seyJic19jbGFzc19pZCI6IjYiLCJuYW1lIjoiYWRkcmVzcyIsImxhYmVsIjoiQWRkcmVzcyIsInBsYWNlaG9sZGVyIjoiIiwidmFsdWUiOiIiLCJ2YWx1ZV9wcmVzZXQiOiIiLCJodG1sIjoidGV4dCIsIm1hbmRhdG9yeSI6IjEiLCJtaW5fc2l6ZSI6IiIsIm1heF9zaXplIjoiIiwiYWRkX2NsYXNzZXMiOiIiLCJhZGRfc3R5bGVzIjoiIiwiYWRkX2F0dHIiOiIiLCJ2bl9vbmx5X251bWJlciI6IjAiLCJ2bl9vbmx5X2xldHRlcnMiOiIwIiwidm5fcGF0dGVybiI6IiIsInZuX2VxdWFsIjoiIiwiaWNvbl9jbGFzcyI6IiIsImljb25fc2l6ZSI6IiIsImljb25fY29sb3IiOiIiLCJ0ZXJtcyI6IiJ9LHsiYnNfY2xhc3NfaWQiOiIxMiIsIm5hbWUiOiJzZXJ2aWNlcyIsImxhYmVsIjoiU2VydmljZXMgUmVxdWlyZWQiLCJ2YWx1ZSI6IiIsInZhbHVlX3ByZXNldCI6IiIsImh0bWwiOiJjaGVja2JveGxpc3QiLCJtYW5kYXRvcnkiOiIxIiwibGFiZWxfZGVsaW0iOiIiLCJkaXNwbGF5IjoiY29sIiwiYWRkX2NsYXNzZXMiOiIiLCJhZGRfc3R5bGVzIjoiIiwiYWRkX2F0dHIiOiIiLCJpY29uX2NsYXNzIjoiIiwiaWNvbl9zaXplIjoiIiwiaWNvbl9jb2xvciI6IiIsInRlcm1zIjoiIiwib3B0aW9ucyI6W3sibmFtZSI6IkRSQUlOIENMRUFOSU5HIiwibGFiZWwiOiJEUkFJTiBDTEVBTklORyJ9LHsibmFtZSI6IlNFV0VSIExJTkVTIiwibGFiZWwiOiJTRVdFUiBMSU5FUyJ9LHsibmFtZSI6IlZJREVPIENBTUVSQSBJTlNQRUNUSU9OIiwibGFiZWwiOiJWSURFTyBDQU1FUkEgSU5TUEVDVElPTiJ9LHsibmFtZSI6IldBVEVSIEhFQVRFUiIsImxhYmVsIjoiV0FURVIgSEVBVEVSIn0seyJuYW1lIjoiQ09NTUVSQ0lBTCBQTFVNQklORyIsImxhYmVsIjoiQ09NTUVSQ0lBTCBQTFVNQklORyJ9LHsibmFtZSI6IkxFQUsgREVURUNUSU9OICYgVE9JTEVUIFJFUEFJUiIsImxhYmVsIjoiTEVBSyBERVRFQ1RJT04gJiBUT0lMRVQgUkVQQUlSIn0seyJuYW1lIjoiUElQRSBCUkFLRSBcLyBCVVJTVCIsImxhYmVsIjoiUElQRSBCUkFLRSBcLyBCVVJTVCJ9LHsibmFtZSI6IlNJTksgJiBGQVVDRVQgUkVQQUlSIiwibGFiZWwiOiJTSU5LIEZBVUNFVCBSRVBBSVIifSx7Im5hbWUiOiJHQVJCQUdFIERJU1BPU0FMIFJFUEFJUiIsImxhYmVsIjoiR0FSQkFHRSBESVNQT1NBTCBSRVBBSVIifSx7Im5hbWUiOiJTVU1QIFBVTVAiLCJsYWJlbCI6IlNVTVAgUFVNUCJ9LHsibmFtZSI6IlNIT1dFUiBSRVBBSVIiLCJsYWJlbCI6IlNIT1dFUiBSRVBBSVIifSx7Im5hbWUiOiJESVNIV0FTSEVSIElOU1RBTExBVElPTiIsImxhYmVsIjoiRElTSFdBU0hFUiBJTlNUQUxMQVRJT04ifSx7Im5hbWUiOiJFTUVSR0VOQ1kgUExVTUJFUiIsImxhYmVsIjoiRU1FUkdFTkNZIFBMVU1CRVIifSx7Im5hbWUiOiJPVEhFUiIsImxhYmVsIjoiT1RIRVIifV19LHsiYnNfY2xhc3NfaWQiOiIxMiIsIm5hbWUiOiJtZXNzYWdlIiwibGFiZWwiOiJNZXNzYWdlIiwicGxhY2Vob2xkZXIiOiIiLCJ2YWx1ZSI6IiIsInZhbHVlX3ByZXNldCI6IiIsImh0bWwiOiJ0ZXh0YXJlYSIsIm1hbmRhdG9yeSI6IjEiLCJtaW5fc2l6ZSI6IiIsIm1heF9zaXplIjoiIiwiYWRkX2NsYXNzZXMiOiIiLCJhZGRfc3R5bGVzIjoiIiwiYWRkX2F0dHIiOiIiLCJ2bl9vbmx5X251bWJlciI6IjAiLCJ2bl9vbmx5X2xldHRlcnMiOiIwIiwidm5fcGF0dGVybiI6IjAiLCJ2bl9lcXVhbCI6IiIsImljb25fY2xhc3MiOiIiLCJpY29uX3NpemUiOiIiLCJpY29uX2NvbG9yIjoiIiwidGVybXMiOiIifSx7ImJzX2NsYXNzX2lkIjoiNiIsIm5hbWUiOiJzZW5kIiwibGFiZWwiOiJTZW5kIiwiaHRtbCI6InN1Ym1pdCIsImFkZF9jbGFzc2VzIjoiIiwiYWRkX3N0eWxlcyI6IiIsImFkZF9hdHRyIjoiIn0seyJic19jbGFzc19pZCI6IjYiLCJuYW1lIjoicmVzZXQiLCJsYWJlbCI6IlJlc2V0IiwiaHRtbCI6InJlc2V0IiwiYWRkX2NsYXNzZXMiOiIiLCJhZGRfc3R5bGVzIjoiIiwiYWRkX2F0dHIiOiIiLCJ0ZXJtcyI6IiJ9XSwib3B0c19hdHRycyI6eyJiZ19udW1iZXIiOiI0In19LCJpbWdfcHJldmlldyI6ImJhc2UtY29udGFjdC5qcGciLCJ2aWV3cyI6IjI5MDg2IiwidW5pcXVlX3ZpZXdzIjoiMjEzOTgiLCJhY3Rpb25zIjoiMjY4Iiwic29ydF9vcmRlciI6IjEiLCJpc19wcm8iOiIwIiwiYWJfaWQiOiIwIiwiZGF0ZV9jcmVhdGVkIjoiMjAxNi0wNS0wMyAxNTowMTowMyIsImltZ19wcmV2aWV3X3VybCI6Imh0dHBzOlwvXC9hYWFwcm9wbHVtYmluZy5jb21cL3dwLWNvbnRlbnRcL3BsdWdpbnNcL2NvbnRhY3QtZm9ybS1ieS1zdXBzeXN0aWNcL2Fzc2V0c1wvZm9ybXNcL2ltZ1wvcHJldmlld1wvYmFzZS1jb250YWN0LmpwZyIsInZpZXdfaWQiOiIxMV85MTQ1ODkiLCJ2aWV3X2h0bWxfaWQiOiJjc3BGb3JtU2hlbGxfMTFfOTE0NTg5IiwiY29ubmVjdF9oYXNoIjoiODI4YWZhNDZkZDU2MTY1ODFhODNlODk5MzFlODg1ZjYifQ==